You receive an uncompromising quality of training delivered by knowledgeable and enthusiastic instructors who adhere to rigorous standards of excellence and quality.

About this program:
TLC is pleased to announce a stack of 12 unique vendor neutral face-to-face and online security technology workshops as a part of their education and training services program. All of these courses can also be delivered in a private mode for a particular customer online or at their premises.

These workshops shall be delivered by an experienced trainers with 25+ years of career experience imparting education and training services both locally and internationally for IBM, GBM, Si3 and TLC customers. In terms of career, our trainer have served international enterprise technology vendors including IBM, Fujitsu, and ICL and a national organization Si3. Our trainer holds various industry professional certifications in the space of Enterprise Architecture, Enterprise Servers & Storage technologies, ITIL, Information Security, Cloud Architecture, Virtualization, Green IT, Business Resilience and a co-author of 10 IBM Redbooks in the space of IBM AIX operating system and Power Server technologies.

Our workshops are vendor neutral which makes the attendee completely familiar with new technologies surrounding emerging and complex business issues targeting security. The idea is to build customers resources with skills so that they can understand, design & develop their technology solutions without much depending upon their vendors support. This program offers a unique flexibility where customers can choose from a variety of workshops at their premises at affordable cost. We can deliver these workshops in a private format, allowing you eliminating travel and hotel expensesand providing greater flexibility since you are in a position to choose your own dates, your time and the place.

Overview
Security is part of a proactive mindset. That doesn't mean you should live in a constant state of fear. Being security minded means you take precautions and follow industry standard best practices that will reduce your risk of becoming a victim of fraud or other criminal activity. And if you do that for your own sake, by extension you'll enhance the security posture of your organization. Below is a complete stack of security courses offered by TLC. In a nut shell, our courses are designed on the basis that you have got nothing to lose and everything to gain.

A Stack of 14 Security Technology Workshops

Targeted Audience
These workshops are intended for resources:
| | | |
| --- | --- | --- |
| | | From different LOB's including business, application, audit, risk & compliance, network, information security, cybersecurity, enterprise architecture, IT operations, project management, and legal professionals with a familiarity of IT/IS concepts. |
| | | Senior leadership teams who want to refresh their present knowledge in InfoSec & cybersecurity domains. |
| | | CIO, CISO, CTO, CMO, Director IT, GM IT, Senior Manager, IT and Security Consultants, Systems Integrators, Business and HR Leaders. These workshop are equally important for individuals who want to refresh their knowledge in the field of Security. |
| | | Fresh technology graduates who want to embark their career in the field of InfoSec, Cybersecurity and Zero Trust Security. |
Please let us know about your interest and send us your nominations by filling the form.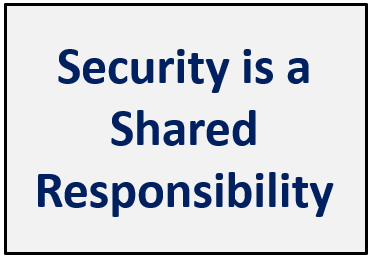 Skills & expertise to help you increase your knowledge in the field of Information Security, Cybersecurity, Zero Trust Security, and Storage Security Data Protection technologies.

Click here to see the group photographs of students

Risk is about the "effect of uncertainty on objectives," so if you manage uncertainty in any way, then you can effectively decrease risk to your business.
Remember, even if you 'kill' the suspicious activity, the attackers can remain in your systems. If you want to end the problem for good, your remediation processes must involve the detection of the cause.
Moreover, many remediation processes fail to successfully verify if the threat is entirely eliminated. That is why the remediation processes employed by your security team must involve gathering accurate and ample information concerning the incident.