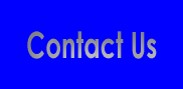 TLC is the premier technology providers in Pakistan providing strategic technology solutions to businesses in diverse industries including Analytical & Process, Broadcast & Telecommunications, Energy, Defense, Education, and Public Sector. Apart from international technology partners, TLC also offers an enterprise level of IT Professional Services comprises of IT Consulting, Technology Workshops, Software Development, Middleware Integration and Education and Training services for their customers in Pakistan.

Our team of certified technology professionals provide an unmatched level of domain expertise with a result-oriented approach. The Company delivers business value using IT to empower organizations with innovative and scalable technology solutions that increase their competitive advantage and return on investment.

The overall contribution of one of our technology director is significant when it comes to IT R&D. Adnan have been a part of IBM international research teams and contributed in 10 IBM Redbooks based on IBM Power Server Technologies and State-of-the-Art IBM AIX Operating System. Our team of enthusiastic instructors are involved in imparting IBM AIX, Digital Technologies, Cybersecurity and Information Security, Enterprise Architecture, and Storage Technologies education and training courses both locally and internationally from Users-level to Advanced-level for the last 30 plus years.

We are committed to providing world-class services to our customers, including most cost-effective solutions to their problems.

TLC has completed its 30 years of business operations in Pakistan on December 12, 2019.