You receive an uncompromising quality of training delivered by knowledgeable and enthusiastic instructors who adhere to rigorous standards of excellence and quality.

About this program:
TLC is pleased to announce a stack of 8 workshops on Soft Skills as a part of their education and training services program. All of these courses can also be delivered in a private mode for a particular customer online or at their premises.

Overview
The lack of Soft Skills among potential and existing employees is a significant problem for many businesses. Acquiring Soft Skills training for Business and Corporate Sector employees will pay immediate dividends by filling the appropriate industry gap and creating a dynamic leadership resources which is equally essential to successfully compete in this stressful journey of digital transformation and disrupted technology world.

This program is designed based on nine modules that customer can select. Complete list of these modules are available below. Click on each module to view complete workshop details.

A set of workshops designed to develop leaders for tomorrow
Today, as companies increasingly need to become more dynamic, interconnected and flexible, soft skills are becoming critical. According to various global surveys and reports, senior executives are now considering the acquisition of soft skills as an essential components important to fostering employee retention, improving leadership capabilities and qualities, and building a meaningful culture under an stressful challenging environment.

These workshops are Unique because
You may find us little diverse because at TLC these courses are conducted by an experienced business technology professional. Following are some of the facts that make us little different from other vendors imparting soft skills courses.
At TLC, soft skills courses are delivered by the trainer who have a 30 years of an IT senior management experience also imparting courses for the last 25 plus years locally and internationally.
A trainer who started his career as an hands-on technical resource and have managed a group of 250 plus human resources as COO at one point in time.
A trainer who has worked for three international computer vendor organizations including IBM, ICL and Fujitsu and two local organizations including Si3 and TLC.
Worked with all types of organizations in Public, Private and MNC locally and internationally and have interfaced with entry level individuals to C-level management especially in banking and financial services sector in Pakistan and abroad.
Have resolved escalations at all levels and able to earn respect through out of his career, managed closing big difficult business deals, delivered high revenue projects in time without distorting the margins and project delivery time.
A trainer who have designed and developed 30 plus technology courses and 9 soft skills courses based on his good and bad enterprise-wide industry experiences.
Most of our technology courses are attended by CISOs, CIOs, CCO, CEOs, Director IT, Risk Management Heads, IT Managers and HR leaders and all other technology and HR professional resources.
A rare Pakistani IT professional who Co-authored 10 IBM Redbooks during his job at IBM and as a part of international assignments in Austin, Texas, USA.
A rare Pakistani who have developed 50 plus IBM certification tests for global customers.
A Stack of 8 Soft Skills Workshops

Targeted Audience
These workshops are intended for anyone who wishes to expand his broad set of soft skills. Audience may include from a variety of career disiplines.
| | | |
| --- | --- | --- |
| | | Anyone who wishes to expand his broad set of soft skills. Audience may include from a variety of career disiplines. |
| | | Employees in the workplace including end-user customers across all Line of Businesses, Pre and Post Sales Specialists, IT Professionals, Technology and Systems Architects, Sales and Marketing Specialists, Teachers, Young Leaders and Managers. |
| | | Individuals who could benefit from attitude shifts or improved responsible behavior, communication skills, and strategies for problem solving. |
Please let us know about your interest and send us your nominations by filling the form.

Soft skills empower your abilities to resolve conflicts, solve complex problems, and provide excellent customer service thus, can lead to stronger relationships with colleagues, vendors, and other professional contacts.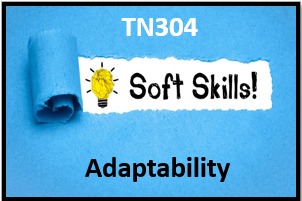 Skills & expertise to help you increase your knowledge in the field of Soft Skills.